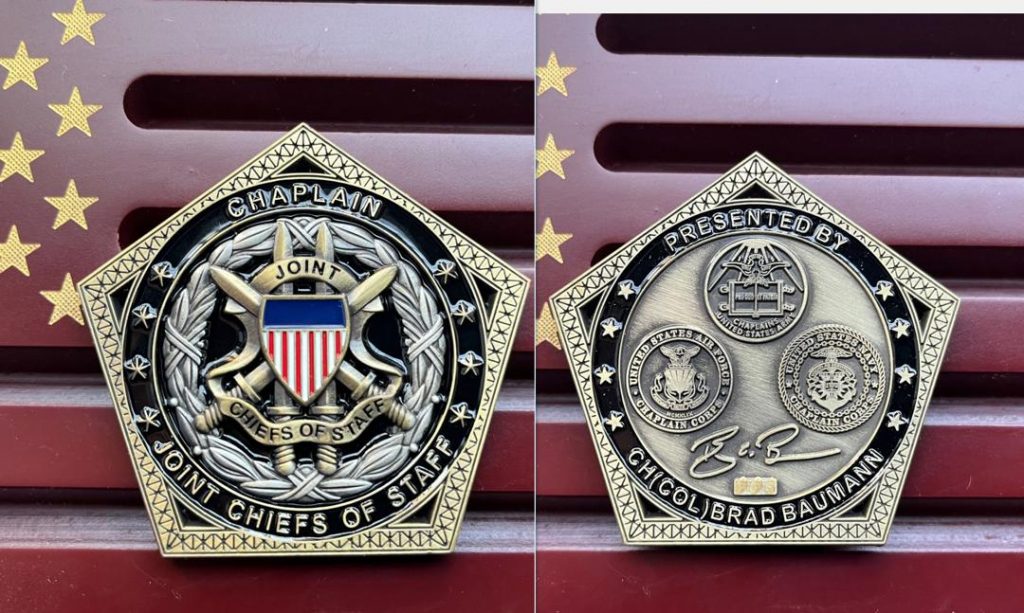 In the military and especially the US Army, challenge coins are a time-honored tradition . Several people, however, still are wary of the challenge coin practice. Challenge coins are typically unfamiliar to civilians those who have no relatives in the military. These small tokens are awarded for a job well done and are well-known across the military and by numerous firefighting and law enforcement organizations. A challenge coin carries significance and value for all servicemembers and are even traded like baseball cards. For the rest of us, the practice is cloaked in mystery. Today, we'll look into military challenge coins in further detail and address some of the most often asked topics.
What is the history of challenge coins?
The modern challenge coin, as well as those popularly associated with active-duty troops, had its beginnings in World War I. Army coins of excellence , on the other hand, have been an achievement and ritual since ancient Rome, when they were handed to warriors for excellent military service. They were given as a one-of-a-kind keepsake along with the day's compensation. When a prosperous officer offered his men customized bronze coins, the modern challenge coin we know today was born. One of the soldiers was captured by the French military, who mistook him for a German spy. When he gave his token to his rescuers, one of them recognized the emblem in the design, demonstrating that he was an ally rather than an adversary as they had suspected.
Miliatary Challenge Coins And How They Are Used Today
Customized coins coins are now regularly given to military personnel as well as police and fire services. They are most commonly used to honor a person's promise to serve their nation, but they are also given as trophies for successful missions and notable accomplishments. Soldiers who have served for a long time will have amassed a large collection of varied challenge coins. Each coin reflects an unique accolade or achievement in their professional lives. All military branches, as well as the President, have their own challenge coins.
Do You Know Who The First President Was To Commission His Own Custom Challenge Coin?
The presidential challenge coin is a new addition to the presidency. President Bill Clinton was the first to use the customary challenge coin. Presidents George W. Bush, Barack Obama, as well as Donald Trump, have all had their own distinctive coins. Vice President Dick Cheney was the first to have a coin with a distinctive design. Vice President Joe Biden had three different challenge coins. Presidents and Vice Presidents reserve their challenge coins for members of the military and supporters, as well as dignitaries and veterans' families.
Coin Check – What Is It?
The challenge element of the challenge coin is called a "coin check." When a commander announces, "Coin check!" this is a typical procedure throughout battalions and departments. All practicing members in attendance must promptly present their best challenge ocins. The last person to present their coin must purchase a round of drinks for all those in attendance. Thsee coin checks are popular among veterans and active-duty military personnel. Despite the fact that it is a lighthearted ritual, groups of men and women who have served take it quite seriously. Having a military challenge coin is a badge of distinction that is proudly cherished.
Can Civilians Take Part Too?
While civilians trading military challenge coins is uncommon, it has happened before. Military challenge coins are often seen as a private tradition. Military members are allowed to "give" the coins to non-military members, however this is only done on rare occasions. Civilians are awarded commemorative coins in a variety of designs. They can be given to distinguished civilian honorees and have a similar appearance but lack the usual significance and details.
Want To Learn More About Challenge Coins?
If you're interested in learning more about military challenge coins, visit our website or read our blog. There are also various websites where you may learn more about challenge coins and their significance in the military.
Custom challenge coins are our specialty at Challenge Coins 4 U. Over the course of our twelve years in operation, we've manufactured a huge variety of customized challenge coins. From unusual shapes and sizes to exceptional designs with cutouts and practical aspects like bottle openers, we've made it all.
Challenge coins are a wonderful way to commemorate unique individuals, occasions, or events. We are a business situated in Wyoming that creates the best quality challenge coins available. We are proud to produce military coins for unit members and all military branches, and we would be delighted to assist you in creating your own. Call us toll-free at (844) 270-0400 for additional information, or request a free quotation right now. Customized challenge coins have never been easier to make! Contact us today to see why we are cleary the best challenge coin company around.