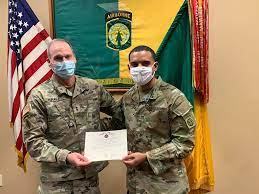 The US Army is hardly an exception to how important challenge coins have grown to be in military culture. Soldiers receive these modest tokens of praise in order to celebrate their accomplishments and brilliance. In this blog post, we'll examine the US Army's use of challenge coins in more detail and discuss their significance.
It is said that challenge coins first appeared in World War I when a wealthy lieutenant ordered coins for his squadron.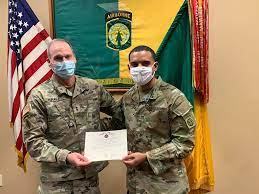 The squadron's members were then each given a coin to raise morale and foster a sense of togetherness. Challenge coins have gained popularity over time and are now utilized by numerous military organizations and units.Challenge coins are frequently given to soldiers in the US Army to acknowledge their accomplishments or to express gratitude for their service.
These coins can be awarded for a variety of accomplishments, such as finishing the basics of training or taking part in an effective operation. Also, they could be presented as a prize for exceptional work or going above and above the call of duty.
The capacity of challenge coins to promote pride and camaraderie within a military unit is one of its most significant features. When troops earn challenge coins, they feel valued and rewarded for their efforts, and they are frequently proud to display their coins in front of other soldiers. This sense of camaraderie can strengthen relationships within a unit and raise morale as a whole.
Another advantage of challenge coins is that they can act as a physical reminder of a soldier's accomplishments.
The challenge coins that soldiers receive can be kept as a reminder of their service and even passed down to future generations as a family heirloom. This can contribute to fostering a feeling of tradition and legacy within a family or military unit.
Challenge coins have practical purposes in the military in addition to serving a symbolic purpose. For instance, certain units might mandate that soldiers always have their challenge coins on them. A soldier may be forced to buy drinks for their fellow soldiers or face other punishment if they are asked to produce their coin but fail to do so. This promotes a spirit of friendly competition inside the unit and serves to emphasize the value of the coins.
Generally, challenge coins play a significant role in military culture, and this is true for the US Army as well.
These expressions of gratitude are used to honor soldiers for their accomplishments and promote unity within a unit. Challenge coins are significant in the military community, whether they are distributed as a token of appreciation for exceptional service or as a reward for exceptional achievement.
Check out our free quote form today and we will get back to you in 24 hours!