BELT BUCKLES MADE TO ORDER FOR THE MILITARY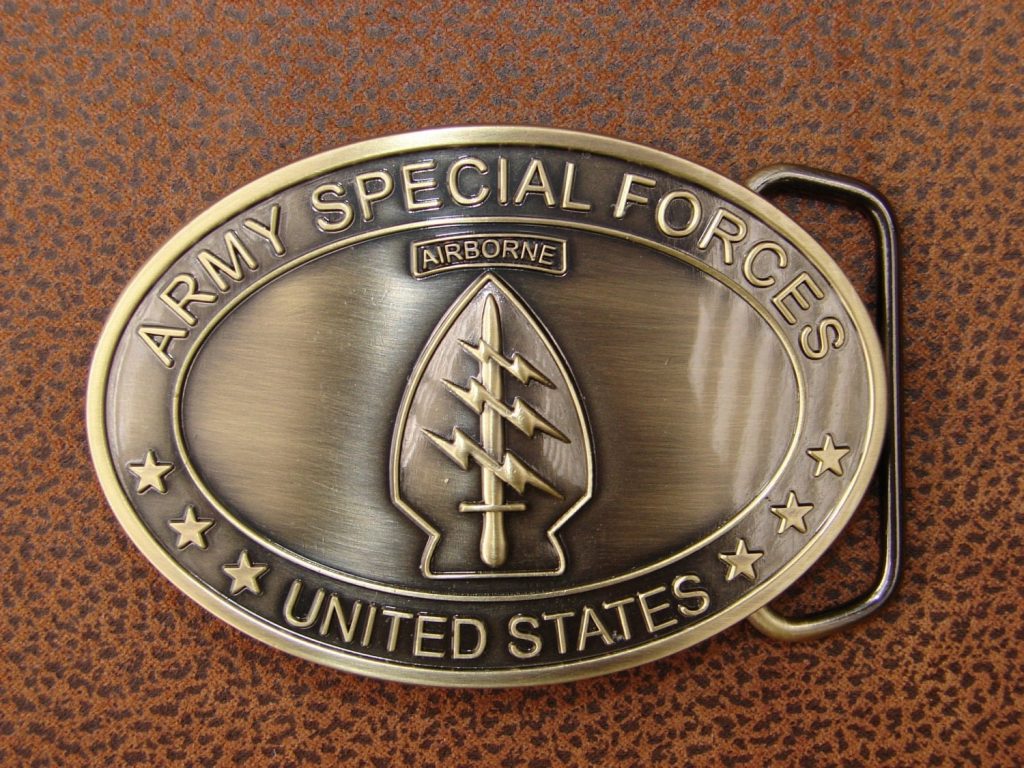 At Challenge Coins 4 U, we're proud to offer a great product at an affordable price. In addition to Custom Challenge Coins, we also produce Custom Military Belt Buckles that are unique. We've made over 60 U.S. Navy Special Rate buckles, as well as several custom command buckles. Our personalized belt buckles are available in lengths ranging from 2.5 inches to 3.5 inches. One of our customer service representatives will help you through the process of designing your own custom made belt buckles. If you have an idea for a buckle or coin design but aren't sure where to start, read our article on how to create custom buckles and challenge coins.
Process of creating and ordering customized belt buckles:
DESIGNING A PERSONALIZED MILITARY BELT BUCKLE: THE FIRST STEP
Concept image; we'll work closely with you to create the command
belt you want. Creating the pictures and 3D details for the plating needs, after this stage is complete, we will go on to the CNC image so that you can see how the buckle will appear before the Sample is struck.
Custom Logo Belt Buckle Design Process: STEP TWO
Normally, it takes 10 days to create a sample product once the concept and CNC are accepted. There will be three different plating needs for these samples, so you will have alternatives in the manufacturing phase.
Step three in the process of creating a custom belt buckle is shown in the image below.
The product will go into production as soon as the sample has been authorized and received by the customer. In order to ensure that the product meets our high standards for quality control, we deliver it to the warehouse immediately once it is finished being produced.
Custom Military Belt Buckle Orders

Create your own custom belt buckle with ease by clicking on the tab, starting the design process. If something Semi-custom is more your style, browse our market place for and all the goodness that it holds. If you're interested in purchasing a Navy rate belt buckle, please stop by our store.
The sort of metal plating you select as a basis for your Custom Military Belt Buckle is a significant factor if you decide to go custom. W e have a number of options to choose from, and whatever one you pick will tint the color of the enamel paint applied. The metal plating of your custom logo belt buckles comes in second only to the design when it comes to importance. For help with your design, see our Plating chart and one of our Artisans.
Whatever you are looking for, let our team at Challenge Coins 4 U help. Email us at sales@challengecoins4u.com or ring us at 844-270-0400