Challenge coin business cards are a great marketing tool for businesses and groups.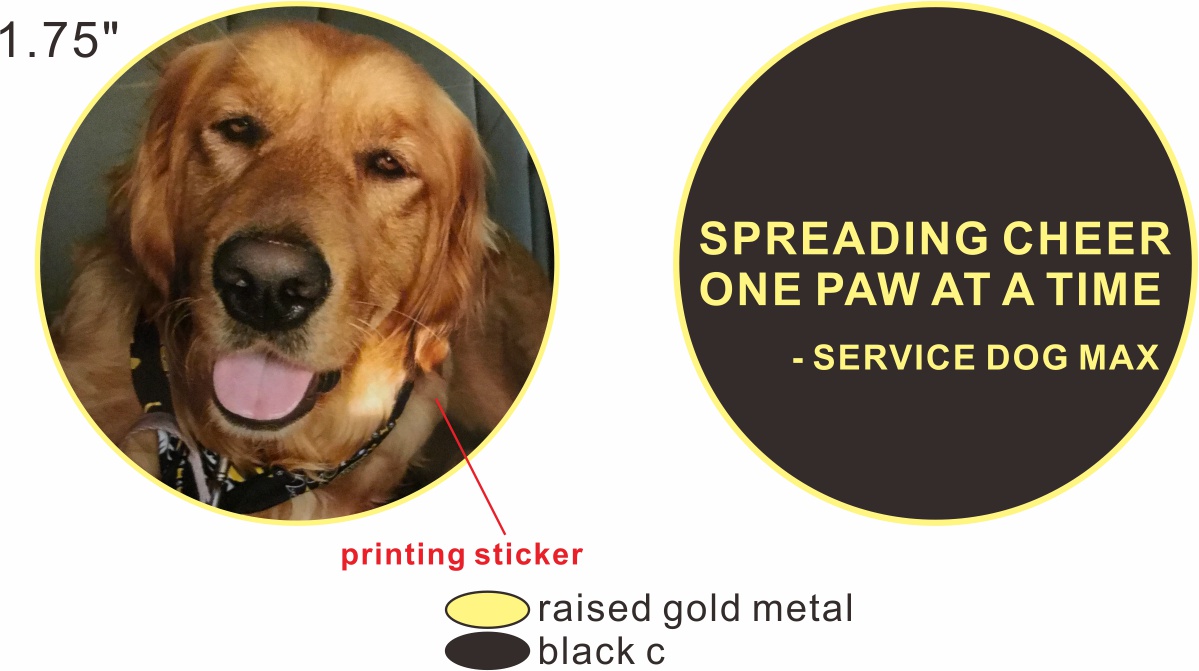 Promotional items like challenge coins and business cards are useful for spreading the word about a business or group. When you mix these two things, you get something that has the advantages of both. As their name implies, challenge coin business cards offer the same degree of personalization as conventional custom coins, making them an effective promotional tool. Apart from their practicality, these can be fun items that many people love having and showing off.
Promoting your company, establishing rapport with potential customers, and spreading the word may all be accomplished with the help of custom challenge coins. Custom coins have been a popular promotional tool for many businesses and groups in recent years, and this trend is only anticipated to grow. Companies often use custom coins as a means of employee recognition and reward, achievement recognition, and team building. They can also serve as an effective method of advertising your business. Let's discuss the best ways to promote challenge coins and create your own original coin.
Spreading the Word About Contest Coins
Distributing custom-made challenge coins at trade shows and other events attended by your target demographic is a great way to spread the word about your business. Coins are a great way for business owners to leave a lasting impression on customers. In order to get the word out about your company, invest in some custom coins that will stand out from the crowd and serve as a constant visual reminder of your brand and the products or services you provide.
Promoting custom coins can also be done by using them in a loyalty or reward program. It's possible for businesses to reward customers with coins if they complete certain transactions or refer many friends to the company. Customers may be encouraged to keep buying from the business if they are given a reason to do so. Therefore, positive reinforcement like this can increase sales and strengthen consumer loyalty. In addition to being a great marketing tool, are also a great way to get in touch with potential clients. Companies can do more to bring their members together by handing out bespoke coins that highlight the group's shared values.
Promotional Value of Business Cards
Today, a businessperson who wants to make a good first impression on potential customers must have company cards. They not only make it easy to share your contact information, but they also give you more of an air of professionalism. In addition, they are compact and easy to transport, so you may have them on hand whenever you need them. The sharing of phone numbers and email addresses is facilitated by this.
A well-designed business card can serve as a powerful instrument in establishing credibility by conveying expert status. Having a business card on hand is a great way to network with others and spread the word about your company.
Your logo and other identifying features might serve to further solidify your company's reputation. The same elements can be included in specialized coins.
Challenge coin business cards
A challenge coin business card is a fun and creative alternative to the traditional business card. The usage of challenge coins in business is multifaceted.
Your company's name, address, and service offerings can all be found on these custom business card coins. In this way, you have access to a novel and informative alternative to the traditional business card.
Among the many benefits of using these coins instead of conventional business cards is the attention they attract. Unlike conventional business cards, which are typically thrown away after one use, people are more likely to save and proudly display a unique coin business card.
For the same reason, a custom coin can be a wonderful icebreaker at social gatherings. Since challenge coins are commonly connected with the armed forces and other groups, the recipients of custom coins may be curious as to their importance and meaning. It's a great conversation starter and may even lead to some purchases.
Converting Battle-Won Coins into Contact Information Cards
In the process of making a bespoke coin, a unique coin is minted to symbolize a certain entity. Before beginning the design process, there are a few things to keep in mind. Don't forget to include your company's logo and other identifying features in your design. Doing so will aid in launching your brand and making your company more readily recognizable to potential customers. Think on the message you wish to convey with your custom currency card. They can be used to promote specific items, as well as the brand as a whole.
The initial step is to think of a concept for your coin and sketch it out. Make a pattern that represents your thoughts visually, be it with symbols, photographs, or anything else. After settling on a general theme for your design, it is time to start refining the specifics. Numerous options are available to let you create a coin that is really one of a kind. Options for customization range from the kind and shade of metal finish to the type of edge treatment, 3D description, and cutouts desired. The coin's attraction will rise thanks to these personalized touches.
It's important to think about who will end up receiving the personalized coins you're designing. Marketing is a fun and creative way to promote your business. They are a fantastic medium for fostering relationships with retailers and wholesalers by giving everyone involved something truly special to keep in mind.
A personalized coin business card is an original promotional option for reaching out to clients and suppliers. You can't deny the potential of business coins as a useful promotional tool. Challenge coin business cards are a great option if you're looking for a way to make a distinctive first impression. Our team at ChallengeCoins4Less.com is here to help you create a unique coin that you can be pleased with. Take the time to learn more about the process of creating custom challenge coins for your firm, and we can get started right now.